A modern dashboard for Kong Gateway Admins
Primate (previously known as KongDash) is a desktop client for Kong Admin API.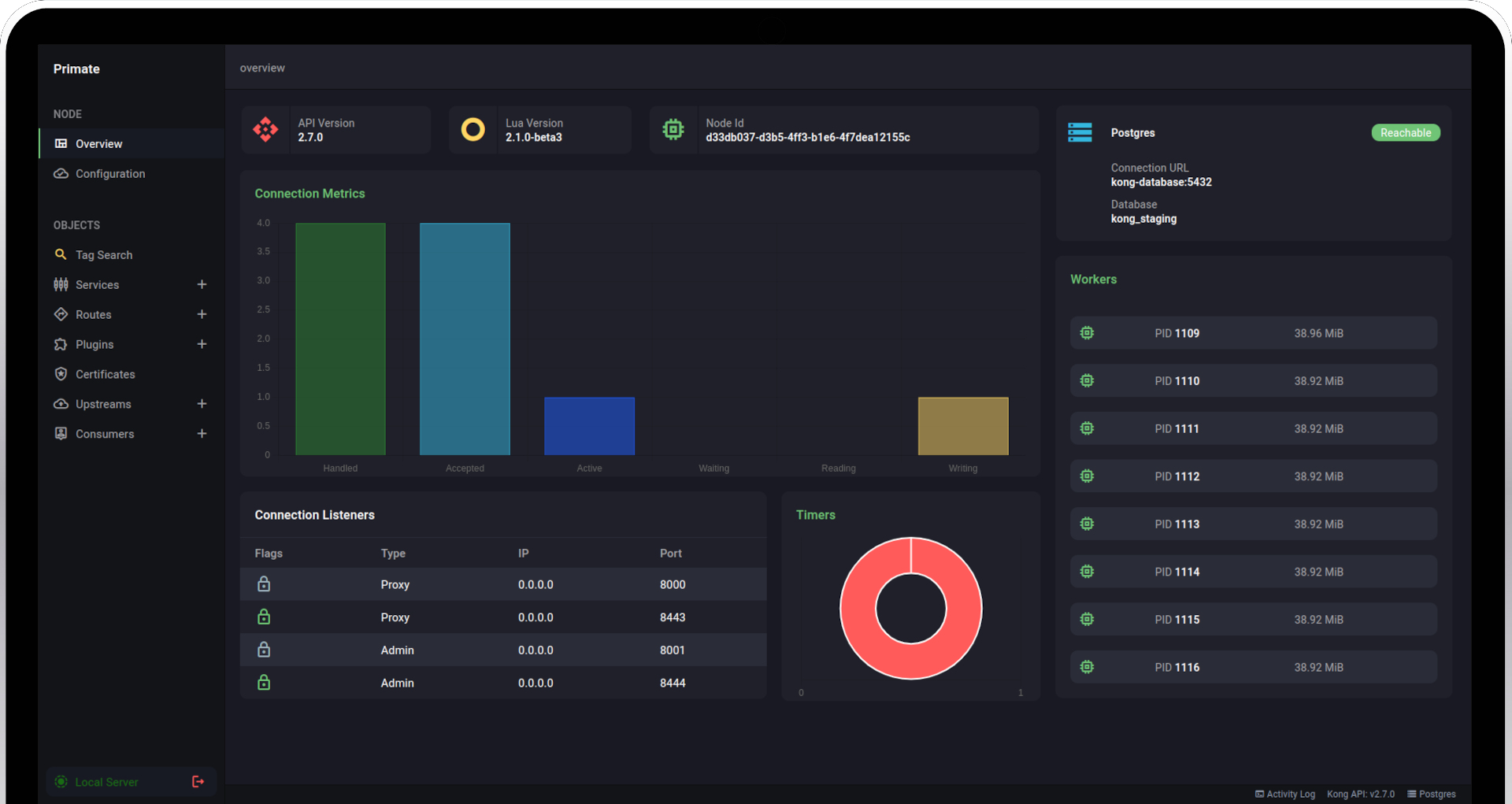 Get started
Download the latest release for your platform
Windows
64-bit
Requires Windows 7
or higher
Download
Installer Exe
macOS
64-bit
Requires macOS Yosemite
or higher
Download
DMG image
Linux
64-bit
Ubuntu 20.04 or higher
Fedora 20 or higher
Download
AppImage
Store connection settings of multiple Kong instances
Primate stores the gateway configuration details in your computer everytime a new connection is added.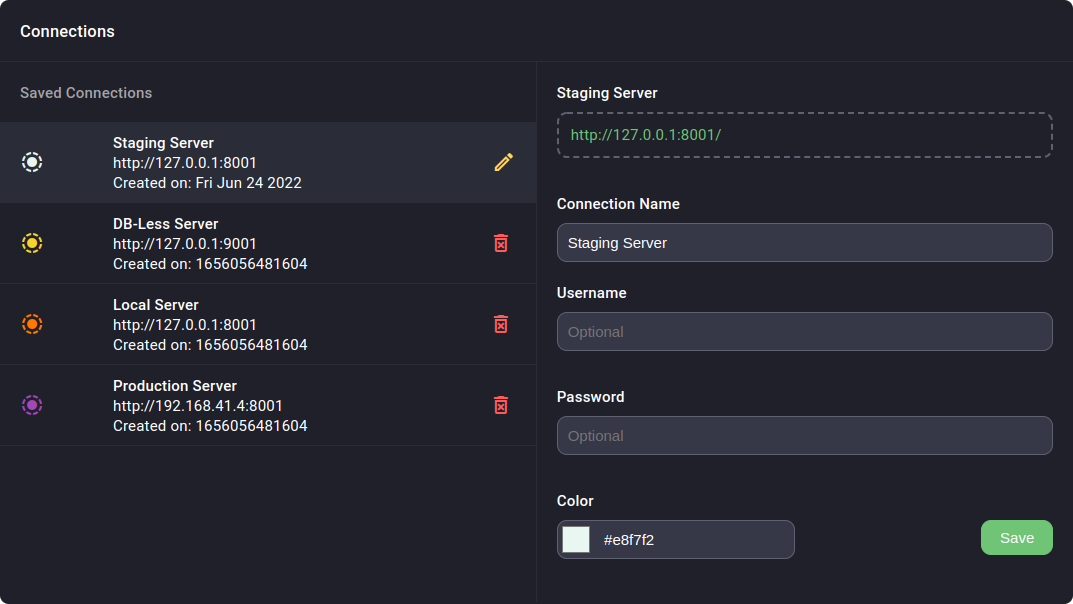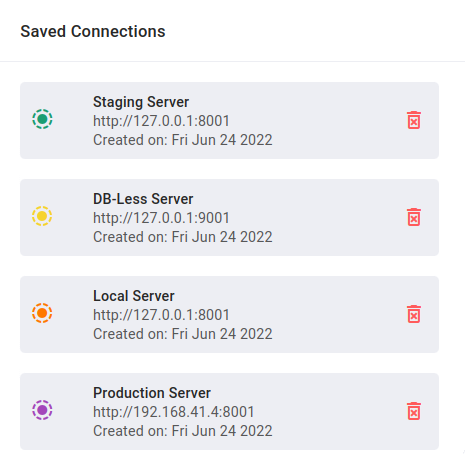 Overview Kong configuration
Get insights to configurations, shared dictionaries, metrics and more.
Search objects by tags
Search core configuration objects by tagged attributes.
Customise with themes
Personalise the look and feel with themes.
Powered by open source
Participate in the development as a developer or even as a regular user.
Learn more